Why Material Design Is the Best Screen Design for Android
Android is one of the most popular operating system in the world. Google reports almost 2 billion active users of this open source OS almost every month. Hence, it's important for developers to don their developing hats work on their next ground-breaking application but at the same time, it's integral that the frontend designers take care of the look and feel of the app because after all, your average Joe is not going to be interested in all the interesting API calls that the project implemented but rather all the glittery animations and transitions. Here are a few reasons why Material Design is the best bet for Android developers in 2018.
15 beautiful Android app designs
Creating a beautiful Android app design presents many challenges. Here are some apps that both look attractive and scale well across multiple devices and screen orientations.
1. Chameleon  Android screen design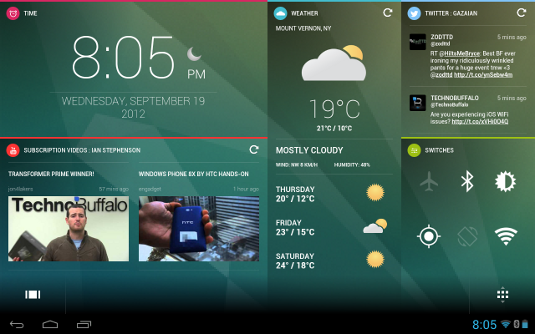 2. Weather Eye Android screen design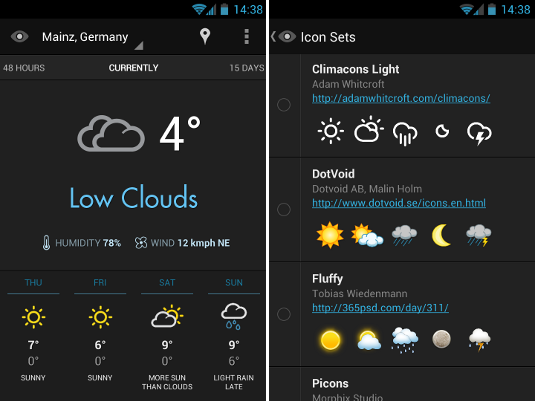 3. Pattrn Android screen design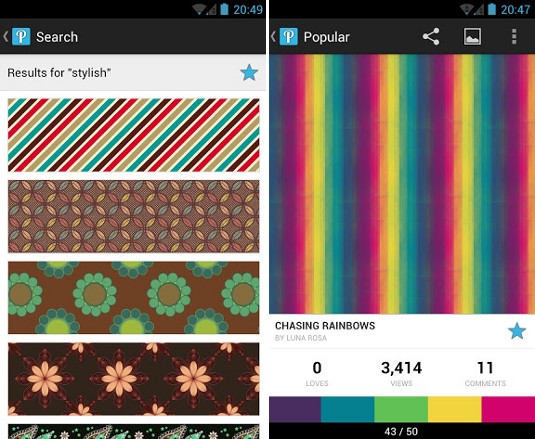 4. Pocket Android screen design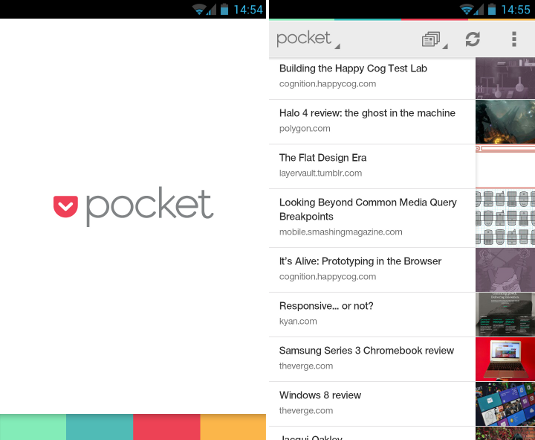 5. Flipboard Android screen design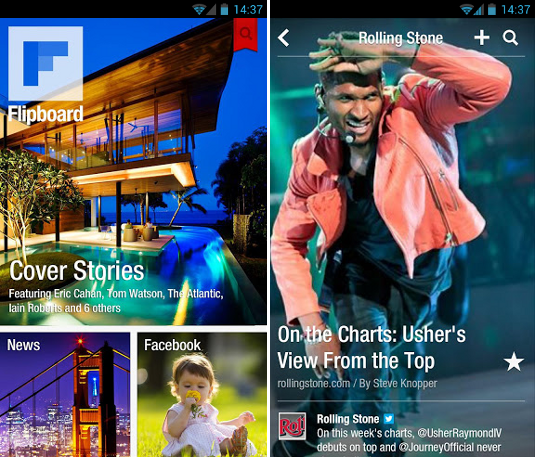 6. Spotify Android screen design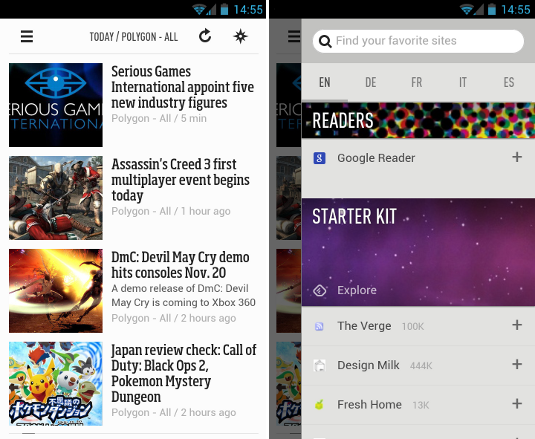 7. Feedly Android screen design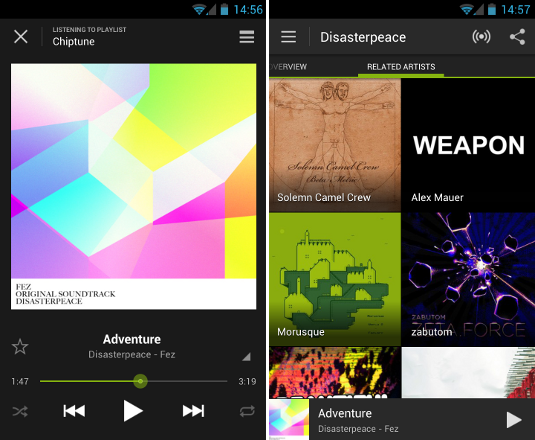 8. Google+ Android screen design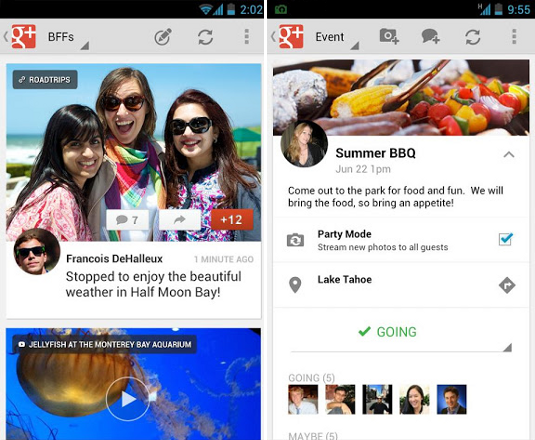 9. Path Android screen design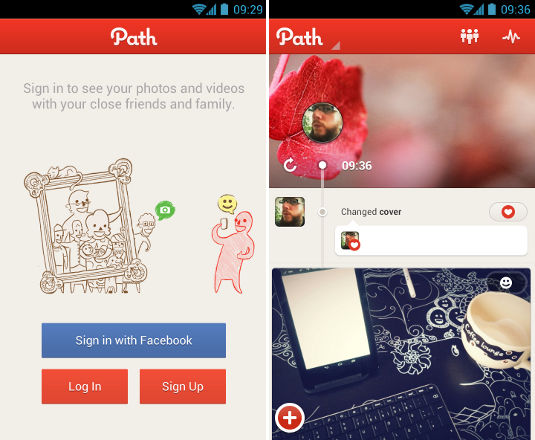 10. The Verge Android screen design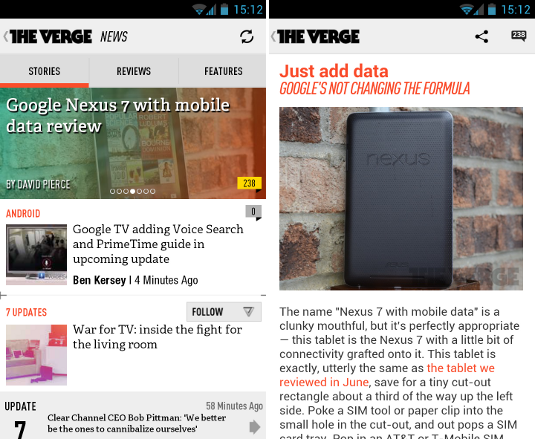 Material Design Is the Only Viable Supported Option
Since Android is built by Google, it has some design philosophies that govern it's working. Google wasn't always known for leading the industry in terms of design choices. People tended to shift towards iOS or it's parents for making sleek UIs for mobile applications. There was a lot of discontinuity in the way that Google products were designed for a long time. But all that changed after Larry Page completely overhauled the existing design choices and made Google follow a whole new set of ideas for apps on any platform imaginable. Google fixed its design problem by unifying developers from all their projects and throwing them with the problem of doing the same with their software design principles. The end result was a… 'design language' that assumed the screen of our phones to be like the surface of a book. And within this book, physics worked differently. Depth to their icons, buttons and fonts was introduced and the interaction between the application and the user became more intuitive.
   Material Design, even otherwise, is appealing to the eye. It follows a tightly bound set of instructions which gives the developer lots of leeway to choose his / her own approach of tackling different problems. This is reason why Google urgest Android developers to opt Material over anything else. This is the reason why support for Material Design comes inbuilt with the Android Studio IDE that's used to create apps. This is the reason why well-built Android apps not only look good but feel good in their animations and interfaces.
Material Design Is Easy to Understand
Material's philosophy states that it is "inspired by the physical world and its textures, including how they reflect light and cast shadows". It is heavily influenced by the interaction of a user with a physical substance like the pages of a book. A lead designer of Material states how they try to replicate the feeling that one might experience while holding physical paper in their hands when they use their smartphones as well. The official Material.io website is filled with useful guidelines with tutorials on how to get up and running with Material Design. They explain everything with clarity and since it aims at being intuitive, it's fairly easy to grasp. Accessibility and usability is something that Material Design guarantees and delivers. That alone should make you consider diving into its depths. No pun intended.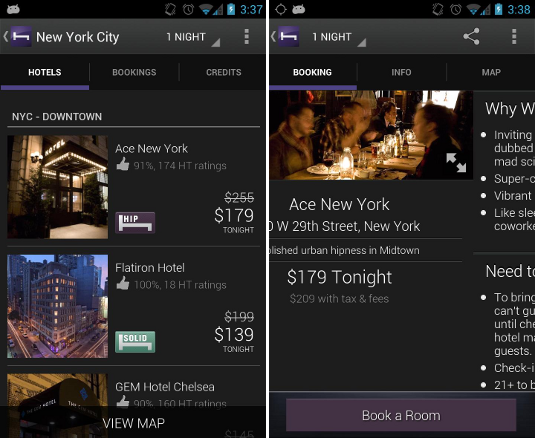 Material Design Has Great Tooling
The very reason why Material Design was even created was because there were a lot of disconnection between different services that Google offered and how they looked. Hence, Material was the solution to making great interfaces for mobile, web and desktop applications. Material has since been ported off to different frameworks supporting a variety of platforms. Google has a CSS framework called Material Design Lite. The name is quite misleading since it's fully packed with different components that support the Material philosophy. Android natively uses Material icons and the official Roboto font. And recently, Google launched a whole suite of tools to help both developers and designers a ton with working in Material Design. They even built a whole new framework named Flutter that's written in Dart. It's meant to be a framework that's extremely portable and follows a "one codebase multiple devices" philosophy. Developers can prototype apps for both Android as well as iOS along with the web faster than ever. And Google has a long history of actively maintaining all of its open source projects as evident by the likes of Angular, Go, etc.
According to Best android developer Gurgaon ,   Android will always remains open source and developers are free to adopt whatever frontend framework they'd like to use. But for any aspiring developer, Material Design is the best way to go.